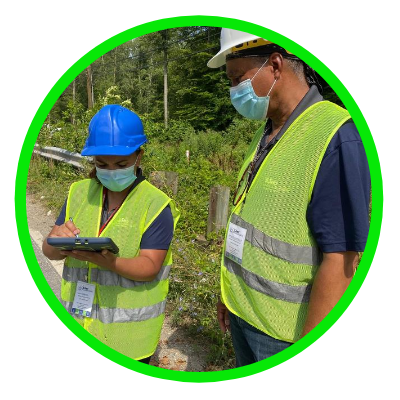 ILSMD's Construction Audit Team
ILSMD is committed to providing quality services in Warehousing, Management, and Administrative and Logistics support. Most recently, utilizing the 20 years of experience in auditing and consulting, ILSMD has been working together with Prince George's County in compliance monitoring to ensure that construction sites around the county are adhering to all wage laws. 
Construction audits, also referred to as prevailing wages, consist of hourly wages, overtime, and any other form of financial benefits for workers and laborers. The company's focus is to make sure that there is no misclassification and underpayment among project employees at any of the contracted sites. ILSMD's prevailing wage team has been 100% committed to maintaining a positive presence at each and every one of their contracted sites.
Construction Auditors play an important role within the prevailing wage initiative. They are assigned different sites around the county at which they interview multiple workers. During this interview, all complaints that concern misclassification, underpayments, and missing payments along with any additional pertinent information needed will be documented.
Once forms are submitted post-interview, ILSMD's construction audit manager, Jose Manzano, will review, catalog and compare the to the guidelines and payrolls submitted by the overseeing construction company. If any discrepancies are noted by the project manager, the company's payroll department is contacted. Steps are then taken to correct all deficiencies and OCS is notified of all inquiries.
"My goal is to deliver a sense of accountability and peace of mind in order to assure prime compliance monitoring to all ILSMD clients. It is also important that the relationships we build with these workers and companies remains strong. I believe that it is key for the most efficient results in compliance." —Jose Manzano, Construction Audit Manger