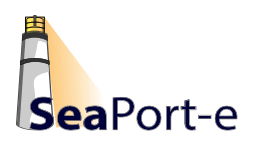 Integrated Logistics Services, LLC (ILSMD) is a professional services firm focused on the defense sector, providing both technological and advisory services for public, military, and commercial clients. ILSMD provides its clients with solutions and business intelligence to improve performance.
Specific capabilities include system engineering, technology integration, logistics, project and program management, information management, container, freight, and operations solutions, as well as, and consulting services. ILSMD is a minority owned, 8(a) small disadvantaged business.
We are more than an Advisor; we work to be the partner of choice among our customers and business associates as we collaborate to create state-of-the-art products, services, and solutions to achieve mutual success.
The 21st Century is the era of service, and ILSMD is perfectly positioned to help you meet your growing needs.
It takes more than just a good plan to succeed. Execution is key! At ILSMD, we put both into action so that your business can flourish while we plan, execute, and maintain your logistic needs.
We do more than just ship containers – We provide a container full of solutions!
ILSMD's Company Services are:
Supply Chain Management
Hospitality Logistics
Warehouse Operations & Support
Integrated Freight Movement Intelligence & Management
Government Contracts, Acquisition, & Procurement Support
Logistics Management
Supply Chain Management
Project Management
Sea Container Sales & Re-fabrication (Modified)
Customized Multi-Purpose Units
Modified Container Applications
Points of Contact
ILSMD points of contact for Customer Satisfaction Information, SeaPort-e Program Information, and Teaming Coordination:
Contracts Manager:
Antonio "Tony" Hines
301-466-5856
hinesa@ilsmd.com
Customer Satisfaction:
Eric Hines
240-391-6096
hinese@ilsmd.com
Program Manager/Team Coordinator (All Zones):
Dawn Monroe
(804) 761-2417
monroed@ilsmd.com