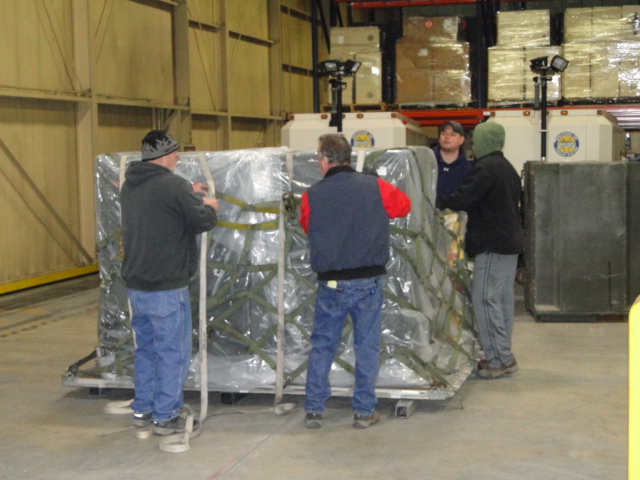 2021 Trends in Asset Management
2020 has been an unprecedented year for many industries including asset management. This industry has remained on its feet during the pandemic, despite the many necessary adjustments made to accommodate the events of the year. As 2020 winds down and we enter 2021, there are predicted to be even more long-lasting changes that will continue to shape the industry. Here are four trends to look out for in the asset management industry.
The Rise in Technology Will Continue to Take the Lead
Technology is already one of the leading aspects of the modern era, and during the pandemic it has only grown more useful. The industry can expect to see technology used to understand and control "Big Data." This can be anything from E-transactions to automated tracking and categorizing of all types of data. The technological changes can be specified or broad based on the needs of whoever is utilizing it. With the extensive reach that technology has today, there will definitely be a decrease in personnel-based operations, and it may also change the way the industry interacts with its clients.
Data Silos Will be Dismantled
Data silos are a significant collection of data that does not distribute across tools, and systems as well as other data. If the data has passed through multiple systems, it becomes difficult to receive an accurate understanding of the data and access to it. This means that for a company to receive that accurate data, they would have to retrieve it manually, and now it is subject to human error. Data silos can form because of rapid company growth which usually always results in a substantial increase of data, or by a lack of the appropriate integrations between company tech. However, with the rise of technology like integration software, like ones created through and API (Application Programming Interface), tools and tech can be efficiently integrated, and data silos can be more easily managed and even dismantled.
A Need for Maintenance Strategies
Maintenance strategies have always been helpful in asset management. These strategies can help increase asset success and reduce asset failures. There are multiple types of maintenance strategies: corrective, predictive, reliability-based, and reactive. Preventative maintenance strategy has received quite a bit of attention. Before 2020, preventative maintenance strategies were believed to be more time & fund-consuming than beneficial. This is because overwhelmingly not all preparation cautions end. Throughout 2020 this form of maintenance strategy has allowed companies to prepare themselves for the numerous unexpected changes in their market and in the function of their company. Preventative maintenance strategies, and other forms, could continue to be prioritized in 2021, due to the unknown aftereffects of 2020.
Sustainability
There has been a huge popularity spike in sustainability this past decade. Everyone is working towards making whatever they do even more efficient, that means financially, socially, and environmentally. Companies are beginning to incorporate ESG (Environment, Social, and Corporate Governance) data in the data that they receive and analyze to create a more sustainable practice of investment and management.
2021 and Forward
The asset management industry must always change according to its necessities for success and the demands of its clients and of the market. This first few steps into the new decade have been no different. Many changes have been made this year, not only due to the natural course of things but also because of the pandemic. No one knows for certain which direction the new year will take us in, but regardless of the direction changes will need to be made for companies to find success in 2021 and throughout the new decade.